Supplementary survey results
Note
The primary analyses have been published in:
Submitter background
The figures in this section provide some information on the background of the participants in this survey: What data do they work with? Where are they coming from? What is their position? Whom are they employed by?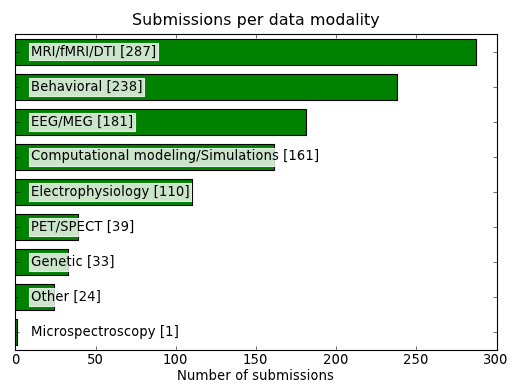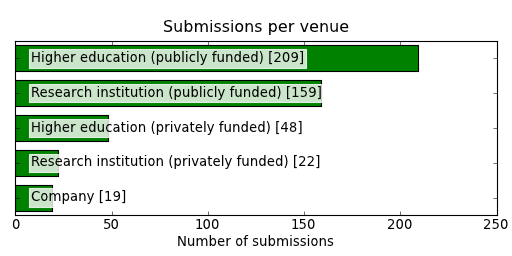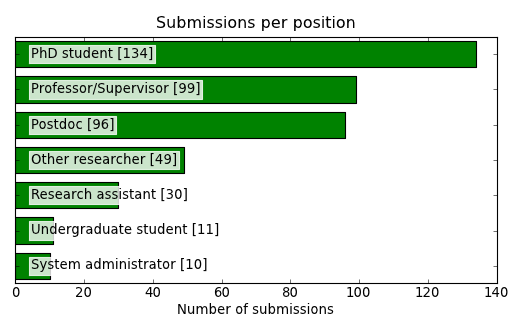 Scientific computing environment preferences
This figures in this section expand the analysis on operating system environment preference, and illustrate the results of the rating analysis reported in the paper.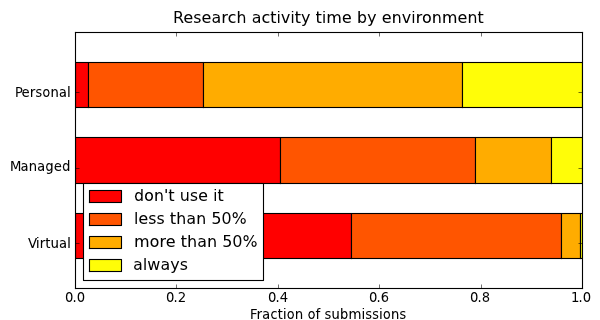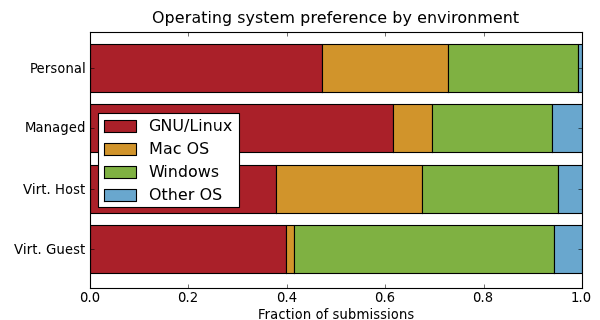 Rating analyses
The figures in this section show rating statistics grouped by the respective operating system and use the same system color code as in the figure above. The segments in each bar indicate the frequency of individual rating options (from definitely disagree to definitely agree) in up to four levels of color saturation.
Software resources
This section reports the results on where the survey participants obtain their research software from/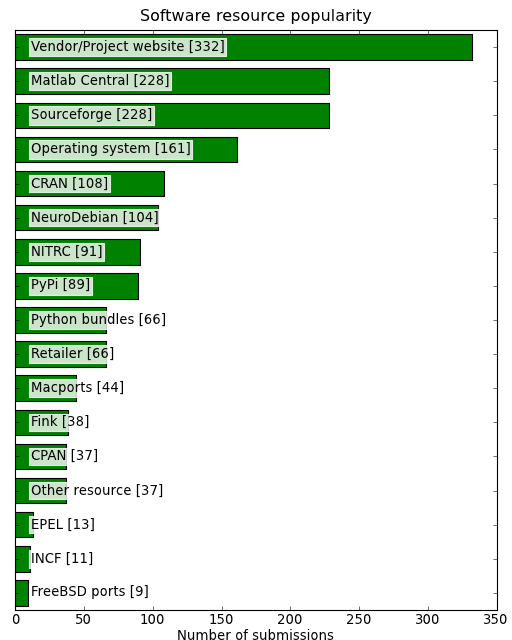 Software popularity
The section on software popularity shows what software participants indicated to be using in their research activities – group by field of application.